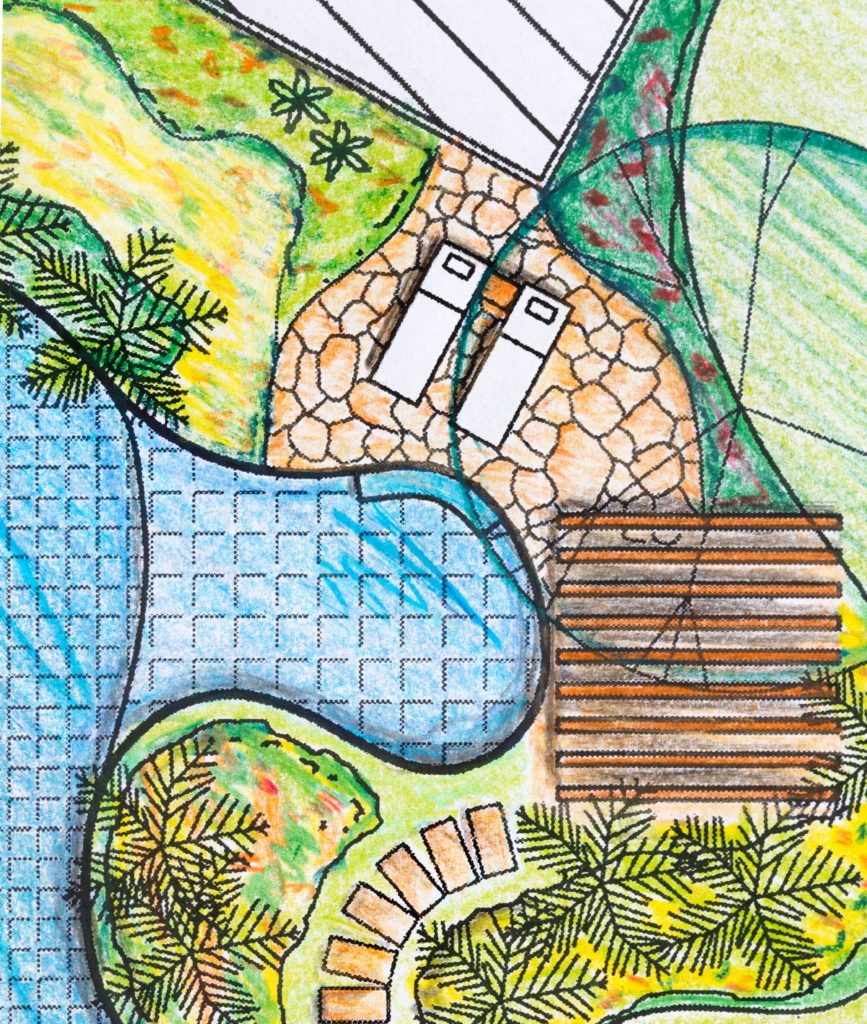 The Landscape Guys were founded & based in Atlanta, Georgia. Hugh Glidewell was the original owner of the business at that time.
Together with their expert superintendents and managers, and the teams of professional installation crews they have installed more new apartment landscaping than any other company in the South Eastern United States!
Matt Hayden joined Hugh in 2004 as sales manager. Landscaping is in Matt's genetic code. He grew up in a family of landscapers in Woodstock, Illinois. Edmund M Hayden Inc. was one of the three largest landscapers in the Chicago area.
Hugh & Matt quickly got into professional sync and the company took off. Since 2004 they have produced more than $175 million in new apartment landscape and hardscape projects. That's a lot of trees!
In 2016 the company opened an office in Charlotte, North Carolina to expand on the success they achieved in Atlanta. Customers lured the team to the Charlotte area where the demand for work is never-ending. Hugh operates the Atlanta office. Matt operates the Charlotte office. Each business center has a solid team of managers, superintendents, foremen and crewmen that are dedicated to their work. The low attrition rate speaks volumes to the professionalism and quality of their business.
Customers request The Landscape Guys when they initiate new projects. They enjoy Hugh & Matt's energy and dedication to superior customer service in the field. Best of all, the competitive prices work for everyone involved in the bidding process. Keeping the projects up-to-date and change orders down make for an excellent bottom-line. Customers love the end results!
Hugh & Matt are dedicated to their loyal customers and never take their business for granted. They continue to provide stellar service and contract with only the best vendors in the commercial landscape and hardscape industry.
The Landscape Guys of Georgia
Operated by Hugh Glidewell
790 Glendale Rd, Scottdale, GA 30079
404.298.0305
Operating throughout  GA, eastern and central TN, Northern and central AL, Western SC, extreme northern FL, and TX.
Hugh Glidewell, CEO, Assistant Operations Manager
Kevin McHenry, Director of Operations
Jim Farmer, Operations Manager, Equipment Manger
Lynn Kester, Business Manager
Matt Hayden, Sales Director
Jim Farlow, Estimating
Devin Hayden, Estimating
The Landscape Guys of NC
Operated by Matt Hayden
2824 Rosemont St, Charlotte, NC 28208
404.573.7135
Operating throughout NC and eastern SC.
Matt Hayden, CEO of NC, Sales Director GA & NC
Gina Hayden, Office Manager
Tommy Allen, VP of Operations
Lynn Kester, Business Manager
Jim Farlow, Estimating
Devin Hayden, Estimating